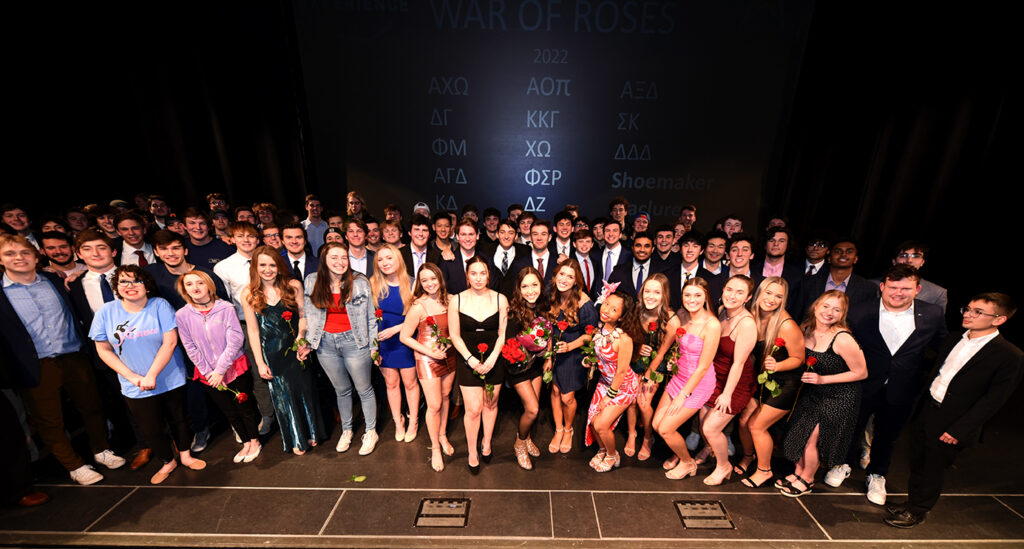 Pi Kappa Phi crowed its Rose Queen on Friday night during the War of Roses talent show and celebrated its all-time record fund-raising for the annual event, too.
Kassie Orander form Sigma Kappa was crowed the queen at the end of the two-weeks of events. She raised more than $1,500 herself for the cause. Kassie is a freshman from Fishers, Indiana, studying elementary education.
The chapter – through contestant fees, contestant fund-raising, talent show ticket sales, t-shirt sales and donations – brought in $16,209, an all-time record. The chapter held multiple events during the War of Roses competition – a dodgeball tournament, games night with Arc of Tippecanoe members, trivia contest and the talent show. The talent show, the capstone event, had 500 people in attendance on Friday night in Loeb Playhouse on the Purdue campus.
The chapter alongside Pi Kappa Phi's national philanthropic effort, The Ability Experience, raises awareness and funds for people with disabilities locally and nationally. In addition to working the Ability Experience, the chapter also partners with Best Buddies-Purdue and The Arc of Tippecanoe. Both local partner groups work with people with disabilities around campus and in the community.
You can still make a tax-deductible contribution to the cause at:
https://www.classy.org/team/401350
The chapter wishes to extend its congratulations and most sincere thanks to the 15 participating campus organizations:
Alpha Chi Omega, Alpha Gamma Delta, Alpha Omicron Pi, Alpha Xi Delta, Chi Omega, Delta Delta Delta, Delta Gamma, Delta Zeta, Kappa Kappa Gamma, Kappa Delta, Maclure, Phi Mu, Phi Rho, Shoemaker and Sigma Kappa.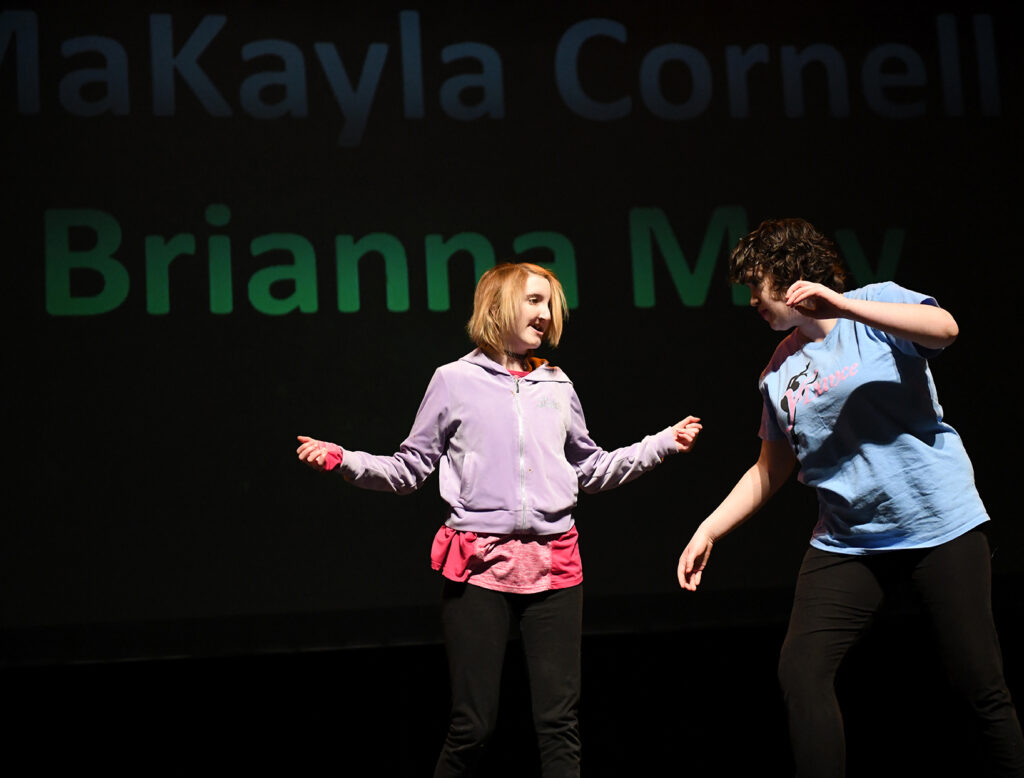 The fraternity was proud include an act two folks who utilize the Arc's multifaceted programs for people with disabilities – MaKayla Cornell and Brianna May – who danced to a song alongside two chapter members. That act, which personified what the chapter does for people with disabilities, was easily the crowd favorite. It ended with a standing ovation.
Pi Kappa Phi could not have done it without you!