More than three dozen prospective Pi Kappa Phi members learned about opportunities to assist people with disabilities during a recruitment event held virtually on Jan. 26.
Pi Kappa Phi, through its outreach program The Ability Experience, raises awareness and funds for the others' needs locally and nationally through various annual events. The Ability Experience is a national philanthropic effort unique to Pi Kappa Phi Fraternity.
The Zoom attendees learned about chapter annual and ongoing programing events including the David Feltner 72-Hour Memorial Bike-a-Thon, Arctoberfest, Lafayette Jefferson High School special needs classroom partnership, War of Roses, Special Needs Prom and Pi Kapp 100. The prospective members listened to a panel discussion that included chapter members and the Ability Experience CEO Basil Lyberg.
Chapter adviser Pat Kuhnle served as a facilitator for the discussion. He explained that The Ability Experience was founded in 1977 by the national fraternity as a service project. Over the years it has raised nearly $20 million through chapter and national fund-raising. Also, on the national level the annual Journey of Hope, a cross-country cycling event that includes three teams rides from the West coast to Washington, DC each summer, Gear Up Florida, a shorter cycling event similar to JOH specific to that sate, and Build America, a hands-on experience to assist various existing facilities with manpower for physical improvement projects at camps throughout the country. Those three summer events are augmented by regional service events throughout the school year, too.
On the local level, the Purdue chapter raised $18,452 in 2020 and has raised $283,877 all-time. The chapter has had 84 riders in the Journey of Hope and 10 on Gear Up Florida over the years. The other local programming – Bike-a-Thon, Arctoberfest, classroom volunteering, War of Roses, prom and Pi Kapp 100 – are explained in more detail on the chapter website, www.purduepikapps.com – along with photos from prior years depicting those events.
"We're the only fraternity that has its own non-profit," Lyberg told those gathered on the Zoom call. "We want people to see first-hand where those dollars go … we work to support chapters, on that basis, to make sure that they have the opportunity to impact and be impacted by people with disabilities."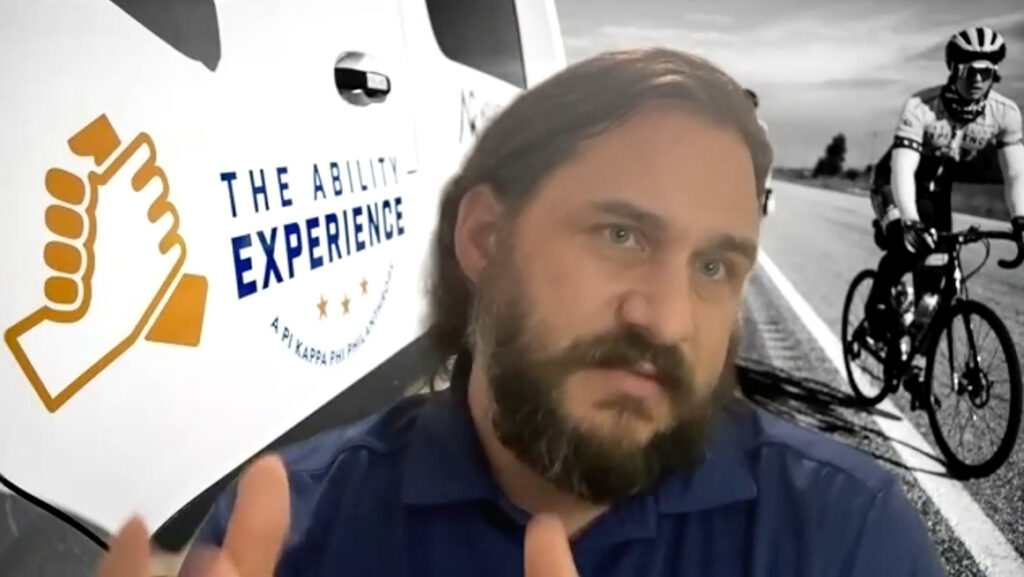 Chapter members spoke of their experiences and how they impacted them individually.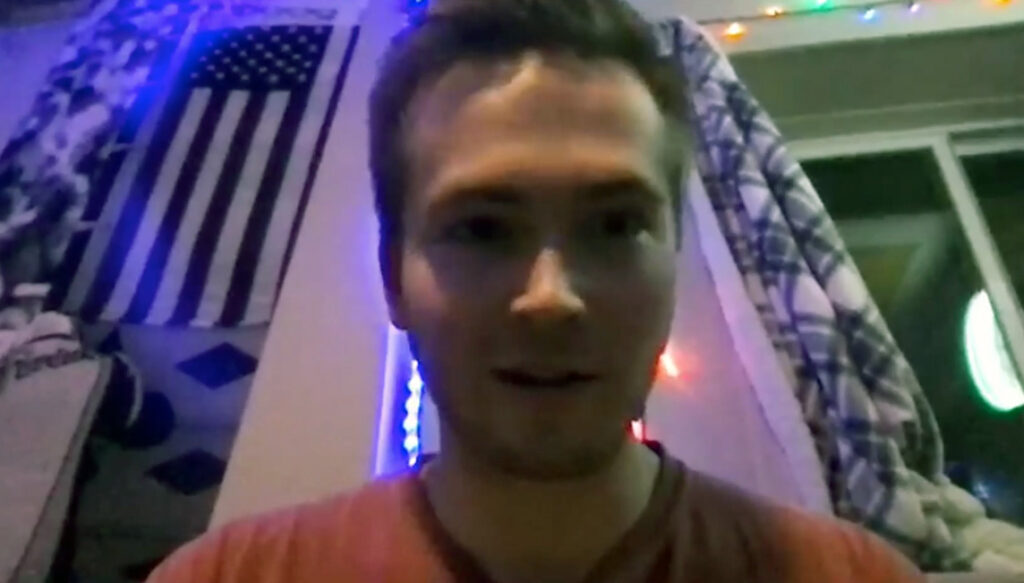 "The point of being in a fraternity is to better yourself, use this opportunity and this environment to make yourself the best version you can be," said Campbell Boston, a former chapter Ability Experience chairman and Gear Up Florida rider from Illinois. "Pi Kapps talk a lot about balance – academically, socially and philanthropically. I was sitting in your (prospective member) shoes two years ago at this event, in person at the house, and it was unusual … when you see (brothers) in person talking about this, to see them how much their faces light up and how much it changes these guys in all these events (you understand it better).
"The Ability Experience is something you literally cannot have anywhere else and that's what makes Pi Kapps special."
The impact of the programming changes people's perspective.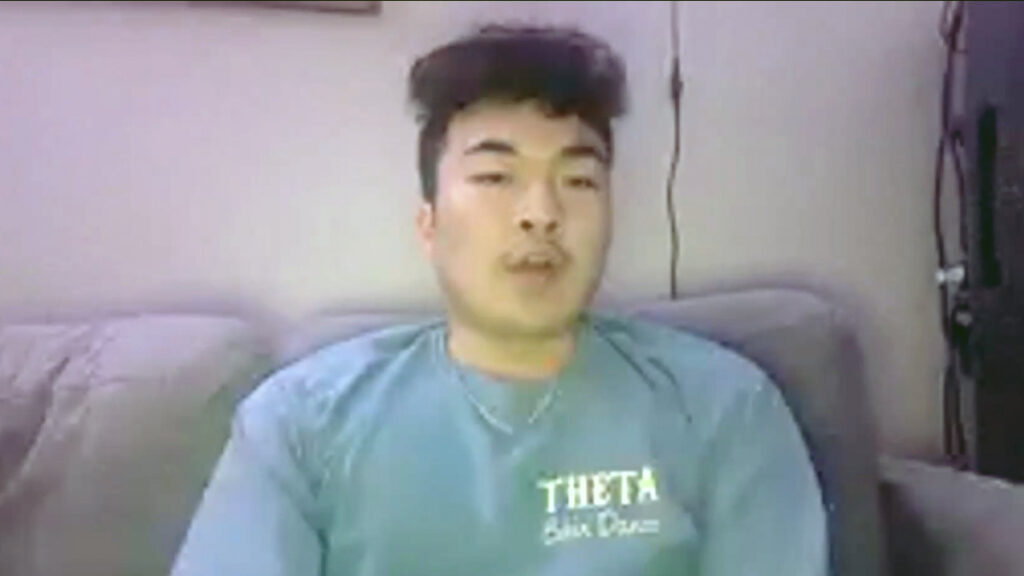 "As Purdue students, I think shows the community that we are not just some college fraternity kids who are self-centered and party all the time," said Alex Wu, the chapter's current Ability Experience chairman from California. "We have a common goal, which is to support the Ability Experience and its mission. And I think that not only creates a bond for us as brothers, but it also creates long-lasting relationships with our local community. In short, it shows that we care."
Even those who have had no prior service experience can gain something from the chapter and national programming.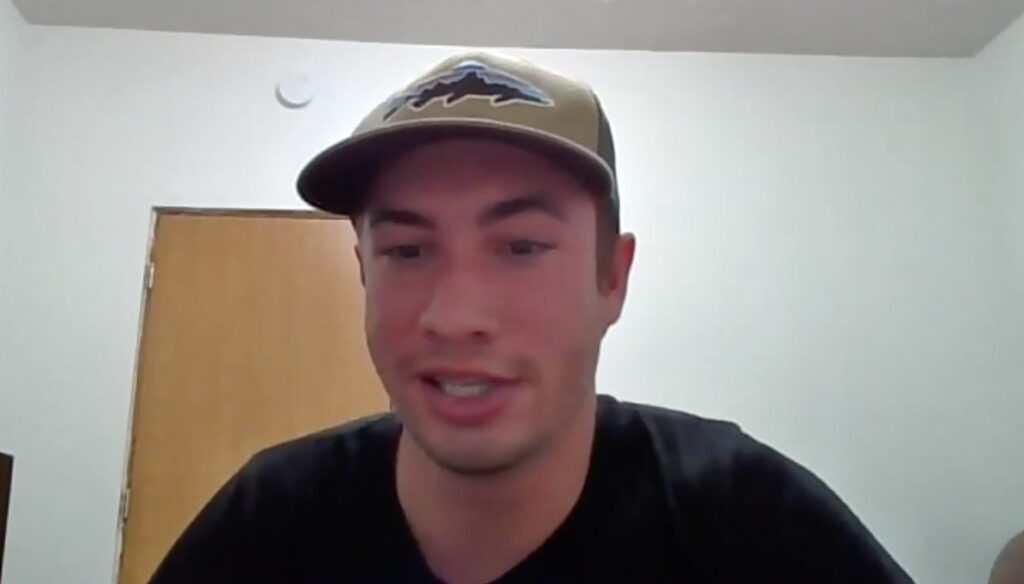 "It's changed my outlook on life, I'd like to think that it's given me a new perspective and a direction to go," said Nate Parker, a Journey of Hope alumnus from Idaho. "I want to come out of come out of Purdue, come out of college and continue to do the work that I've learned to do here at Pi Kapps."
Pi Kappa Phi emphasizes service, academics and leadership during the recruitment process. It's what helps set the chapter apart from the other 40+ fraternities at Purdue.
Those interested in Pi Kappa Phi should make contact with either of the two recruitment (aka rush) chairmen, Vince Giglio, vrgiglio@comcast.net, 630/750-6213 and Calvin Whetstone, whetstoc@purdue.edu, 317/694-6866.
There will be another Zoom call on Jan. 28, which is focused on depicting what it's like to be a chapter member from day-to-day.