Each year, Pi Kappa Phi seeks to recognize young alumni for their success and accomplishments in life after college. This year we are proud to announce that two Omegas have been named to this prestigious list. Congratulations to Craig Vargo(#1676) and Matt Waldersen(#1765) for being named in this year's Thirty Under 30.
Craig Vargo(#1676) served Omega Chapter as Historian and Vice Archon as well as being a two time Pi Alpha, riding Journey of Hope in 2010 and Gear up Florida in 2011. He would go on to get his Doctor of Pharmacy from Purdue University and then completed a two-year residency at Ohio State University in hematology & oncology. Craig is a Board Certified Oncology Pharmacist currently working as a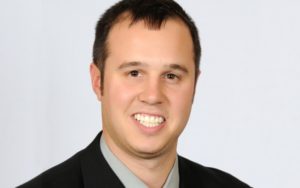 Specialty Practice Pharmacist at the Ohio State University James Cancer Hospital specializing in breast cancer. He has published research articles ranging from appropriate use of antibiotics to providing information on the safe and effective use of different chemotherapy agents. Currently he volunteers with the Columbus Free Clinic and in the past has spent months in Kenya working in the hospital system and at their community center, providing much needed medical attention to an underserved population.
When asked what advice he gives to students and other young alumni, he Craig said, "Always keep your door open. Every opportunity to create and build a relationship is an opportunity to learn and grow."
The second Omega awarded was Matt Waldersen(#1765). Following his graduation from Purdue, Matt got a job designing the electronics for solid rocket boosters at a company called Orbital ATK. At Orbital ATK he was an integral part of various research and development efforts intended to design the next generation of solid rocket booster. One major program Matt worked on was called the space launch system. The boosters for the space launch system are the most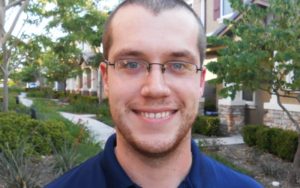 powerful rocket boosters ever designed; and will be used for missions back to the moon and near-earth asteroids and mars. In 2015, he was awarded an Orbital ATK Propulsion Systems Achievement Award for some of his design/analysis work. Late last year, Matt joined the NASA Armstrong Flight Research Center as a research and development engineer. He cur
rently works in the Sensors and Systems Development Branch, designing and developing future electrical systems for air and spacecraft.
When asked for his best advice, Matt said, "If you have to, consider taking a position you don't want at a company you do want to work for. You'll have more opportunities available internally, and at the end of the day the big picture will mean more to you than your daily responsibilities."
Both of these alumni were nominated to be included in the Thirty Under 30 class by their peers, older alumni, friends of the fraternity and more. From there, a committee of volunteers reviewed all of the nominees in areas such as impact, leadership and service, and awards and recognition. After a great effort by a dedicated panel, the nominees were narrowed down to 30 names. The Omega chapter was blessed to be amongst only 3 chapters with multiple alumni named. This is the third year Thirty under 30 has been awarded, and the first year an Omega has won.